Mobile Car Body Repairs in Rusper RH12 | Bumper Repair | Car Scratch Repair in Rusper RH12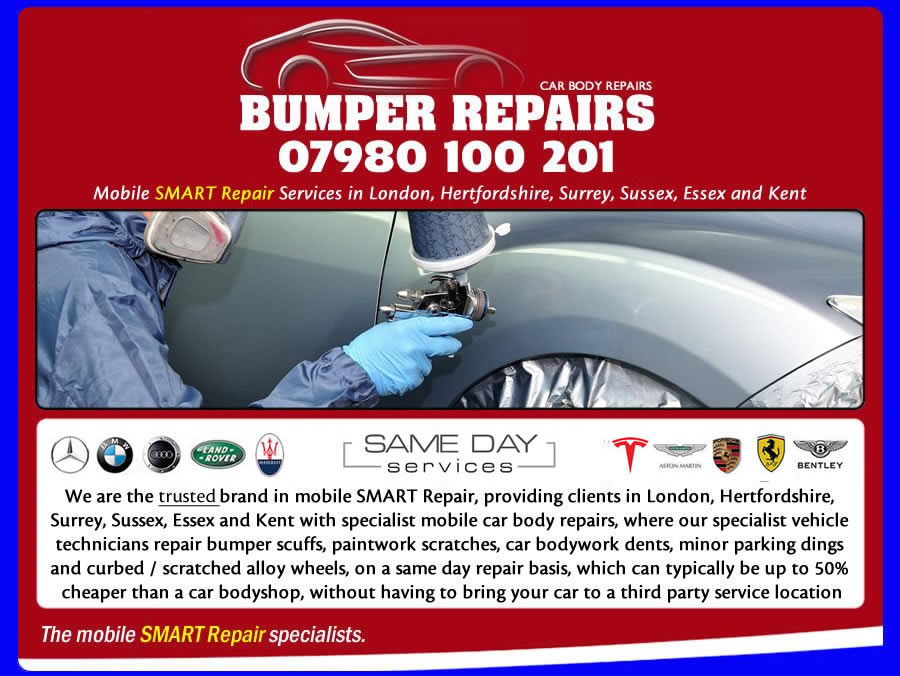 We specialise in providing high quality, cost effective mobile car body repairs in Rusper RH12, London, Surrey, Kent, Essex, Hertfordshire and Sussex. Our mobile service is ideal for the repair of bumper scuffs, bodywork paintwork scratches, car dents and alloy wheel damage, which will help ensure your vehicle bodywork is kept in optimum condition.
Our mobile car body repairs service for clients in Rusper RH12 allows us to provide a wide range of car body repairs at a fraction of the time and cost than a traditional vehicle car body shop, where accident repairs are completed to the highest standard by utilising the latest equipment and an on-board water based paint system, which allows us to match the manufacturers paint code specification accurately.
We can repair plastic bumpers, car paint scratches and also provide dent removal repair services in Rusper RH12 and our mobile car body repair services are available to private and commercial clients who require a high quality Mobile SMART Repair solution that can be tailored to a specific repair requirement.
Bumper Repair, Car Scratch Repair and Dent Removal by Mobile Car Body Repairs in Rusper RH12
Obtain a FREE quotation to repair your damaged vehicle at your home, office or business premises in Rusper RH12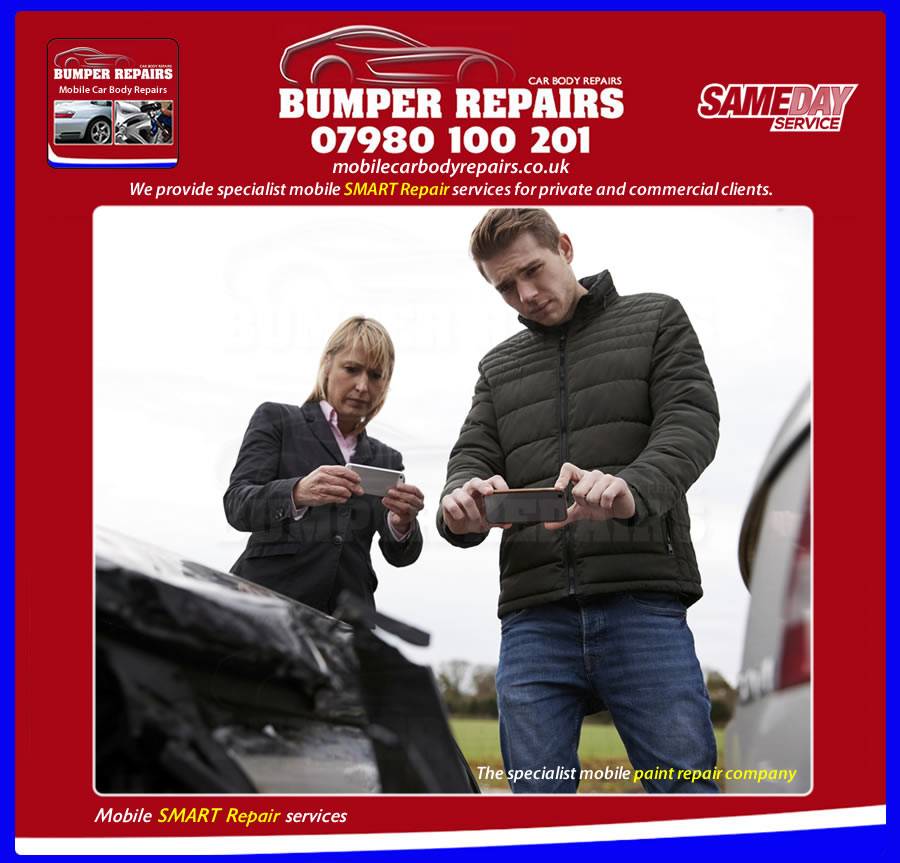 Most cars are the pride and joy of their respective owners, so finding a scratch, scuff or dent to vehicle bodywork can be a frustrating and annoying experience and dependent on the damage, this can also affect the vehicles resale value, so locating an accident repair specialist that can provide you with a flexible and high professional mobile car body repair service in Rusper RH12 is important to the long term maintenance of a damaged vehicle.
We specialise in mobile SMART Repair in Rusper RH12 – For specialist mobile car accident repair services, simply give us a call on 07980 100 201 or take some good clear images of your vehicle damage and submit an online enquiry.
Mobile Car Body Repairs in Rusper RH12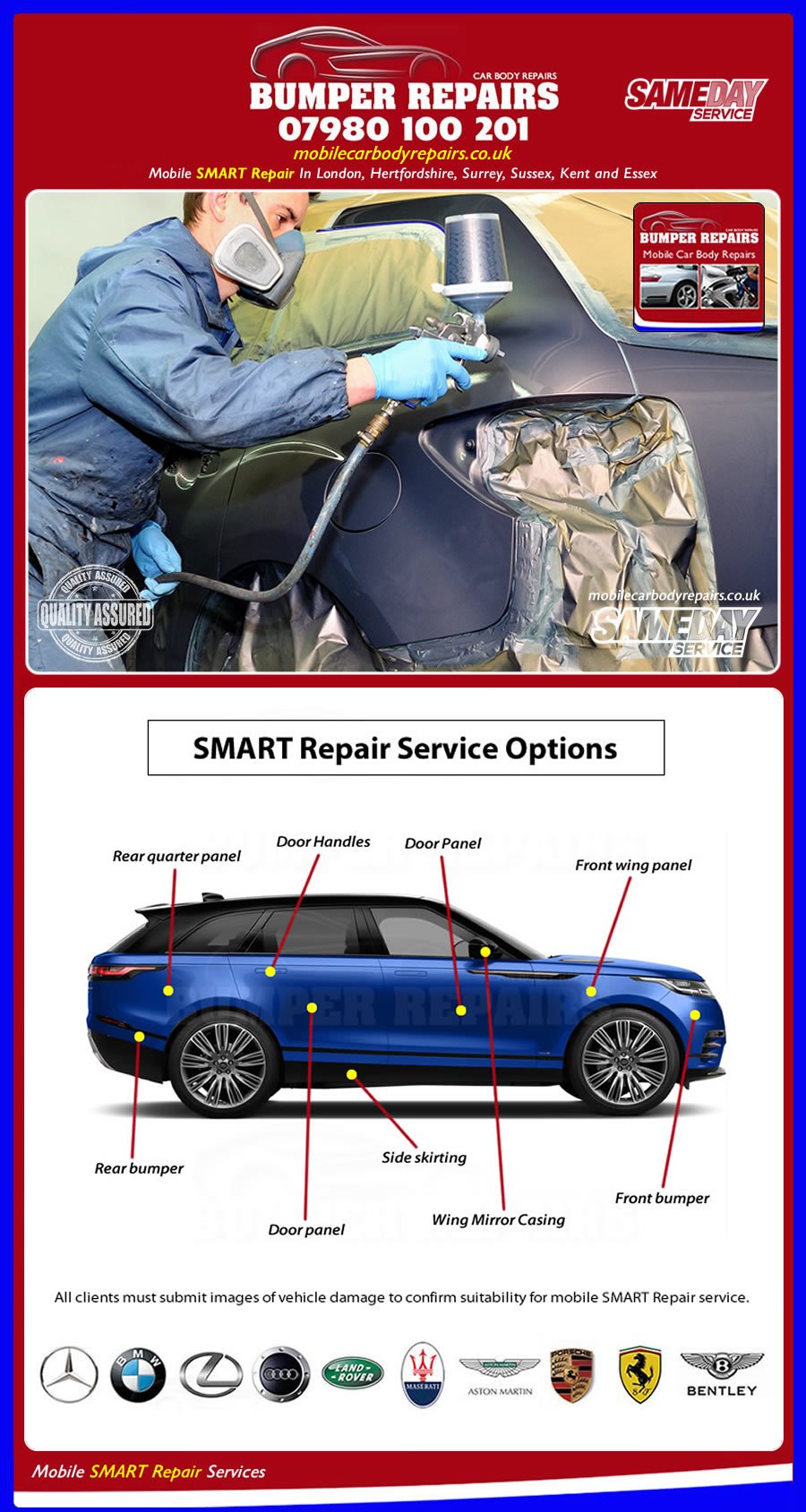 Bumper Repair Rusper RH12 | Dent Removal Rusper RH12